Prescription Drug Benefit
Prescription Drug Benefit
Signature Advantage (HMO SNP) provides Medicare Part D prescription drug coverage through its partner Envision Rx.
Elixir is a full-service pharmacy benefit management company committed to lowering drug costs, improving health, and providing superior customer service in a manner that instills trust and confidence.

Together, we make it easier for you to follow your doctor's orders related to your health care and prescription drug use.
For your convenience, there is a complete list of all covered drugs in the plan (a comprehensive formulary). Our Online Formulary lists the Part D drugs covered by Signature Advantage. Our formulary is designed to cover the drugs most needed to treat the special needs of our Members.
If the drug you are taking is not on the list of covered drugs, read your Evidence of Coverage to find out what you can do. This includes instructions for both new and current Members.
If you would like help managing your prescription drugs, read about our Medication Therapy Management program and its eligibility requirements. You can also see a sample of the Personal Medication List.
Current Member Part D Prescription Drug Benefits
Below is a brief summary of benefits. For a complete list of benefits and other resources, please review your Evidence of Coverage.
How much do I pay?
Your deductible is $505 for Plan Year 2023.
For Part B drugs such as chemotherapy drugs in Plan Year 2023 are 20% of the cost and require an authorization.
Other Part B drugs in Plan Year 2023 are 20% of the cost.
Initial Coverage
Plan Year 2023
After you pay your yearly deductible, you pay 25% of the cost for all drugs covered by this plan until your total yearly drug costs reach $4,660. Total yearly drug costs are the total drug costs paid by both you and our Part D plan.
You may get your drugs at network retail pharmacies.
If you reside in a long-term care facility, you pay the same as at a retail pharmacy.
You may get drugs from an out-of-network pharmacy at the same cost as an in-network pharmacy.
Coverage Gap
Plan Year 2023
Most Medicare drug plans have a coverage gap (also called the "donut hole"). This means that there's a temporary change in what you will pay for your drugs. The coverage gap begins after the total yearly drug cost (including what our plan has paid and what you have paid) reaches $4,660.
After you enter the coverage gap, you pay 25% of the plan's cost for covered brand name drugs and 25% of the plan's cost for covered generic drugs until your costs total $7,400, which is the end of the coverage gap. Not everyone will enter the coverage gap.
Catastrophic Coverage
Plan Year 2023
After your yearly out-of-pocket drug costs (including drugs purchased through your retail pharmacy and through mail order) reach $7,400, you pay the greater of:
5% of the cost, or $4.15 copay for generic.
5% of the cost, or $10.35 copay for all other drugs.
If you have questions or want to request additional information, please call Member Services at 1 (844) 214-8633 (TTY 711). Calls to this number are free.
Our hours are 8:00 AM to 8:00 PM, seven-days-a-week from October 1st through March 31st, and Monday to Friday (except holidays) from April 1st through September 30th.
Other Resources
Communications & Notifications 
Questions about the Inflation Reduction Act?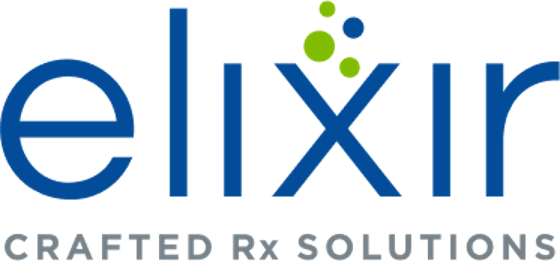 Want more information?
Call us at (844) 214-8633 or (TTY 711). Our trained member service representatives are available from 8:00 AM to 8:00 PM, or fill out our contact form to have us call you.